Brat Restaurant - London
The Guardian called it 'The culinary equivalent of an Anthony Hopkins performance.' Which pretty much nails it.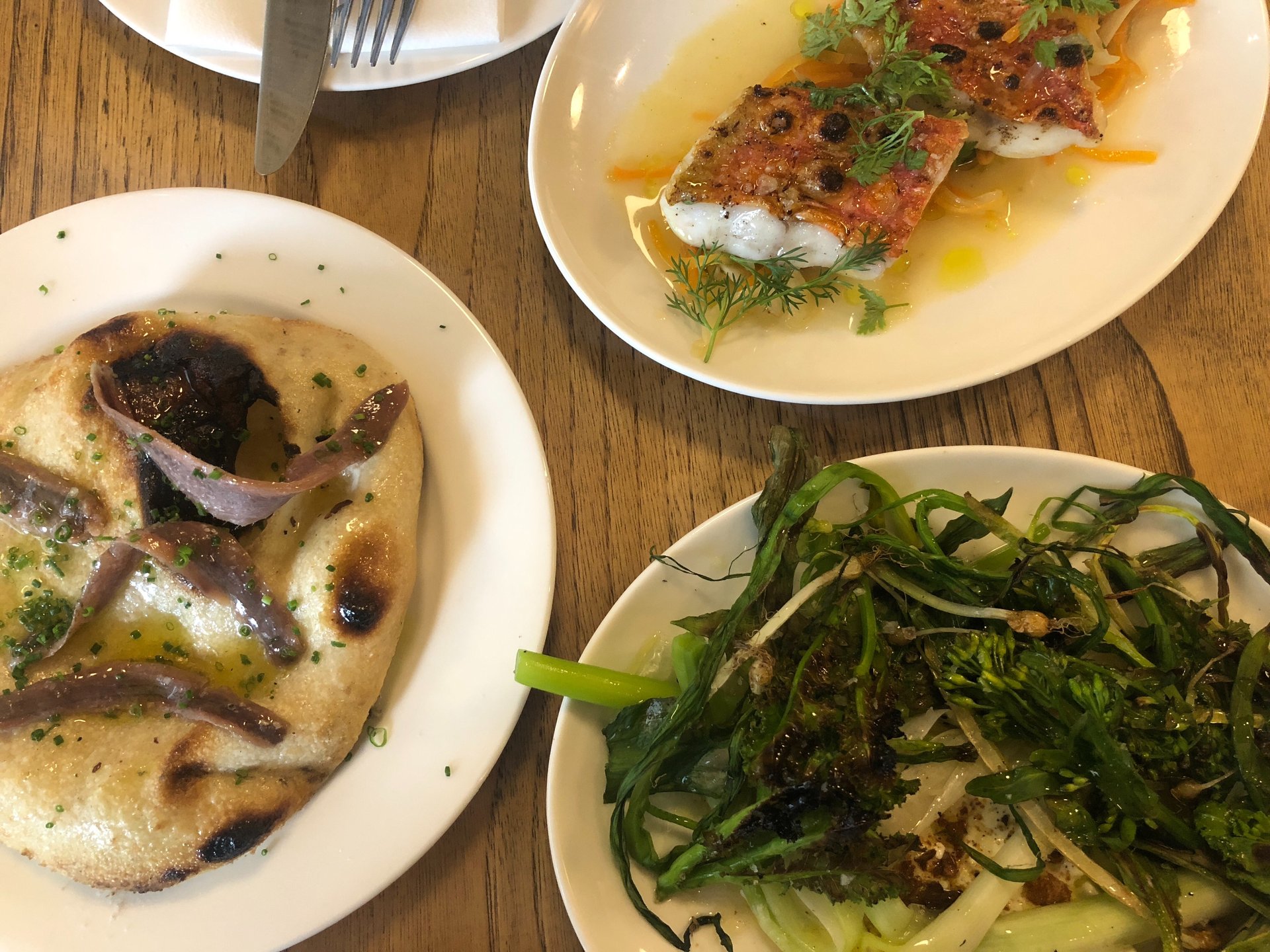 The Guardian called it 'The culinary equivalent of an Anthony Hopkins performance.' Which pretty much nails it.
I should start by saying I usually don't get turned on by a new restaurant opening that EVERYONE talks about. The fad, the queues, the masses en route to get a taste of it simply because a celebrity mentioned it once in passing … it just makes me want to NOT go there.
However, I had close friends and colleagues mentioning how fantastic their meal was at Brat restaurant in Shoreditch, just after it opened. The more I listened to them, the more I was convinced to go. I made a booking easily enough, there were no queues, the staff weren't pretentious hipsters and the food is truly all about fresh, simple ingredients cooked with a Basque/country English influence.

I really believe that the simplest food and the simplest ingredients make the best dishes that blow your mind. It's much harder to f*ck up a simple dish because you have the responsibility of making sure each ingredient has its time to shine and REALLY come through. In a more complex dish that combines tons of ingredients, it's much easier to hide a slightly lower grade ingredient (there's a reason why stews were the common dish in medieval times. Putrid meat? No problem. Chuck it in the pot full of vegetables and water and cook for hours, no one will notice!). A bit harsh, I know. But if I eat at a restaurant, I want an amazing experience. An experience that I couldn't recreate for myself at home.
So, back to Brat. A simple menu based on seasonality of ingredients and products, which I love. Barely touched, nothing is soaked in a sauce or overpowered with herbs and spices. The quality of the ingredients speak for themselves. Homemade grilled bread with anchovies – sounds ridiculously simple, and maybe it is, but it's also the most delicious thing you've ever had. Fresh red mullet that fell apart with a fork. Seasonal greens, simply grilled, that you could eat for days. A massive portion of beef, medium rare, with just enough fat to give it an insane flavour. I even ate the fat. Which I have never done in my life. So I knew I was a goner.
If you haven't been, get there now. I would even queue for this place (the horror).