Puglia - the heel of Italy - is a lesser known destination for travellers but northern Italians have caught on to this slice of absolute heaven for a while now. And it's a no brainer to follow where the northerners go. There's a reason so many of them stay in Italy for vacation - specifically, Puglia.
It's not an area dripping with wealth. Quite the opposite. Part seaside, part desert, part farmland ... locals live off the land and are richer in life than all of us. They have an abundance of everything you need: fresh fish from the Adriatic, olive groves and olive oil, vineyards producing fantastic local wine, mind blowing beaches, cliffs to dive off, and ancient cities to discover.
I'm Puglia's biggest fan and I can talk your ear off about it. And you'll love me for it. Get in touch and get your a$$ to Puglia.
BURRATA. PASTA. SEAFOOD. WINE. REPEAT.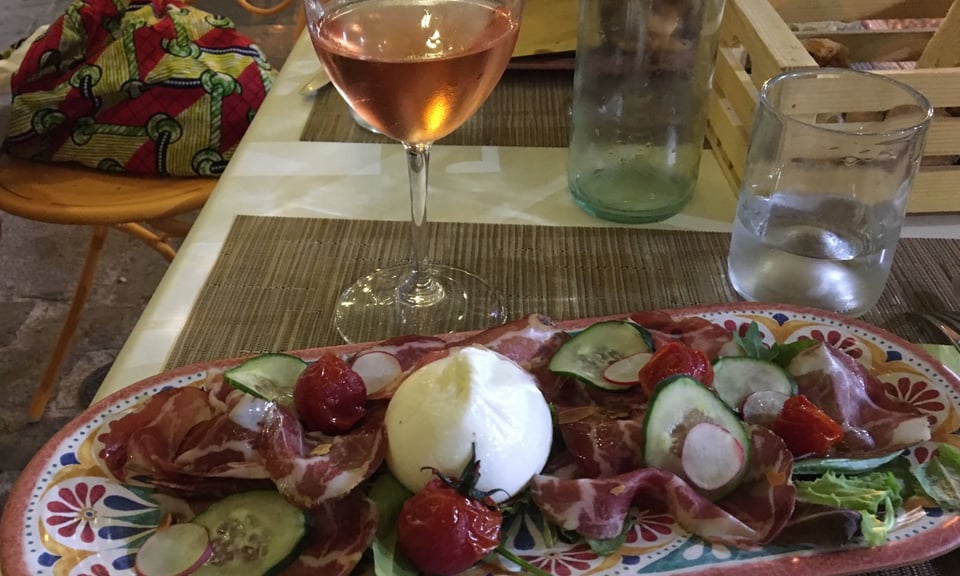 Words can't really describe how unbelievable Puglian cuisine is.
It's the home of burrata (the intense, creamy, naughty cousin of mozzarella), olives and olive oil, sea urchin, mussels, freshly made pasta, and local wines that may not have the reputation of Burgundy but they pack a punch and pair perfectly with the food Puglia gives us in abundance.
It's risky even talking about Puglia in case too many people catch on, start coming in droves and ruin it. But it's too precious not to share - I want you to go, soak it in and fall in love with it too. Email me.
If you're spending more than a night out in one of the cities listed here, contact me for a curated 48-hour, 72-hour or week long culinary experience, based on what you're into and what you're craving. Please indicate your dietary requirements, budget, lunch or dinner time preferences, location, duration of stay.
I'll create a bespoke itinerary of places to eat during your vacation that are off the beaten track, not necessarily known to tourists, that you can't miss while in the city or region.